Spinning
Modernization efforts have brought major changes to the Pakistan textile industry, spinning is core of it. IHSAN Cotton Products have state of the art spinning facilities covering complete sphere of yarn manufacturing including ultramodern automated set up with high speed Auto Coro frames. In our mills, opening of cotton bales till packing of yarn all is fully automated, even our quality control is responsible to make sure uniform blend of fiber. To ensure, new high speed automated feeding equipment, performs at peak efficiency and fiber properties are consistent. IHSAN Cotton Products can spin finest quality yarn in counts of 0.4S to 30S in carded as well as combed versions. The spinning mills spread over ten thousand Square feet, houses spindles with an approximate production capacity of 12 Millions Kgs of yarn / Year.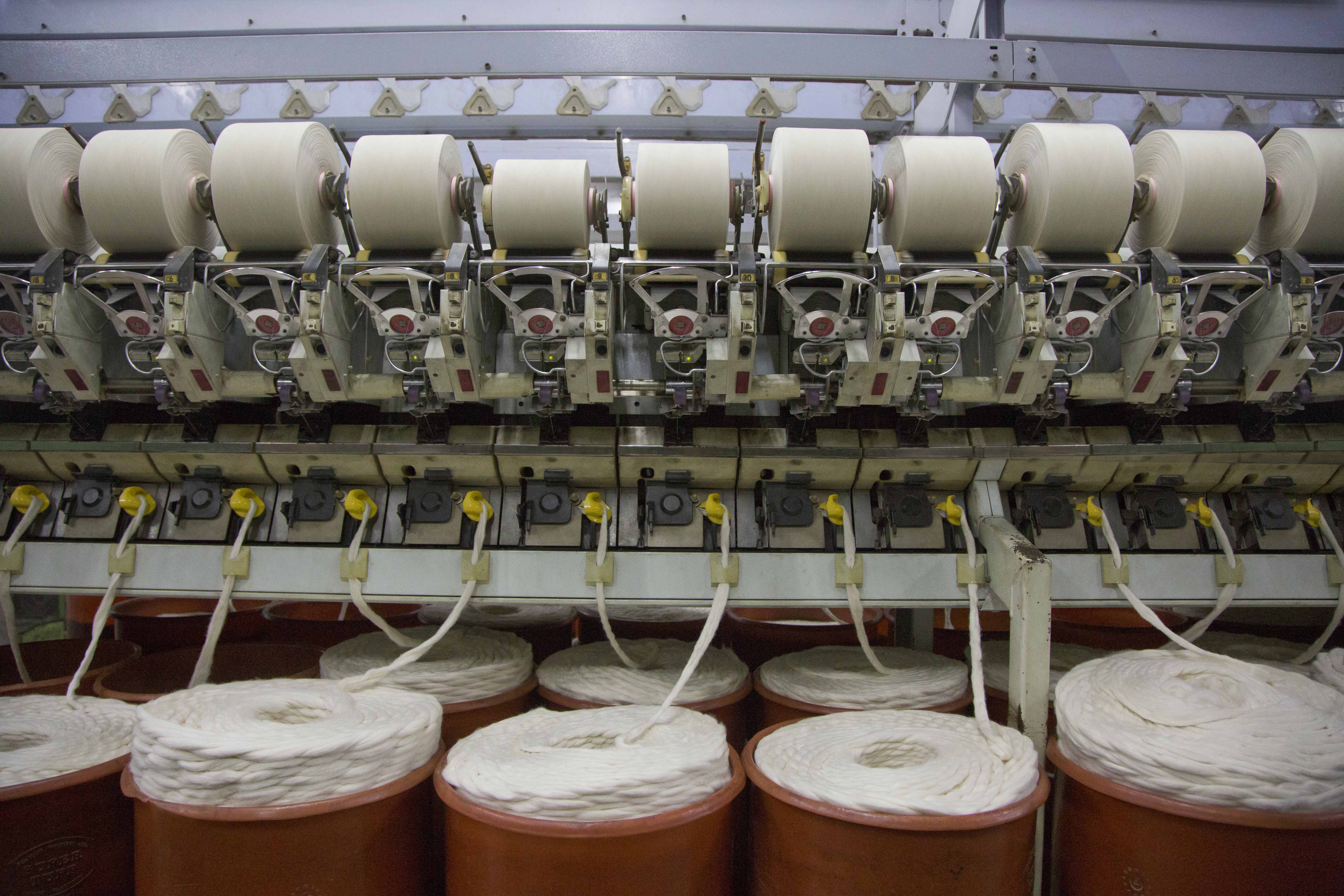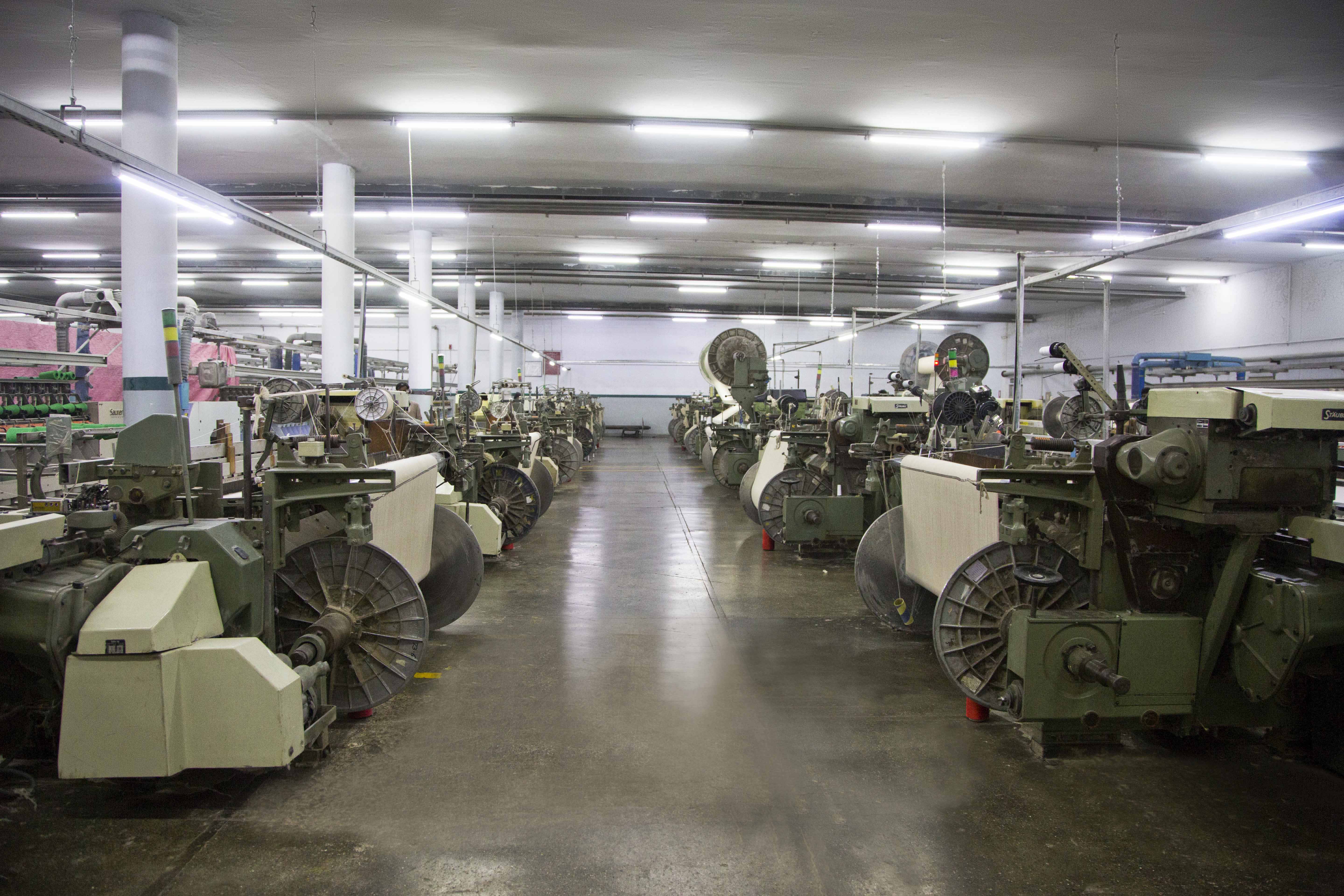 Weaving
IHSAN Cotton Products have an extensive weaving set up having variety of machines. A team of competent, experience and skilled professionals including textile and mechanical engineers in weaving division work together to make quality products for customer. The company has facility to stock grey fabric/towels and maintains inventory of three thousand kg per /day of fabric for its regular customers in both smaller to wider widths. In Line with the Fabric IHSAN Cotton Products Manufactures Quality Terry Towels for its valuable customers. Giving the Organization a diversified approach. The fabric and Towel is prepared under comprehensive quality control parameters based on Four Points Inspection system. It operates right from raw materials in put quality level to the end product according to the requirements of our worthy customers. The prime objectives are to provide quality products and to ensure on time deliveries.
Knitting
Ihsan Cotton Products Socks Department is one of the Prime departments in our company. We possess more than 200 sock knitting machines and have more than 400 workers working for this department. We can produce more than two million two hundred thousand pairs of socks each month.Our main products are children socks, adult socks, football socks, sports socks, terry socks, ship socks, five-finger socks, Regenrated Socks Being one our finest we consume our own RG Yarn.We export socks to more than 12 Countries and areas now, such as Japan, New Zealand, Australia, the U.S.A., Germany, Norway, UK, Finland, Netherlands, Middle East and African countries.
A glimpse of the capacity is as follows:
| | |
| --- | --- |
| Knitting per Month: | 2.2 Million dozens |
| Finishing per Month: | 2.5 Million dozens |
In-house designing & product development facilities and well established Research & Innovation Center, with a team of technical experts, have paved the way to serve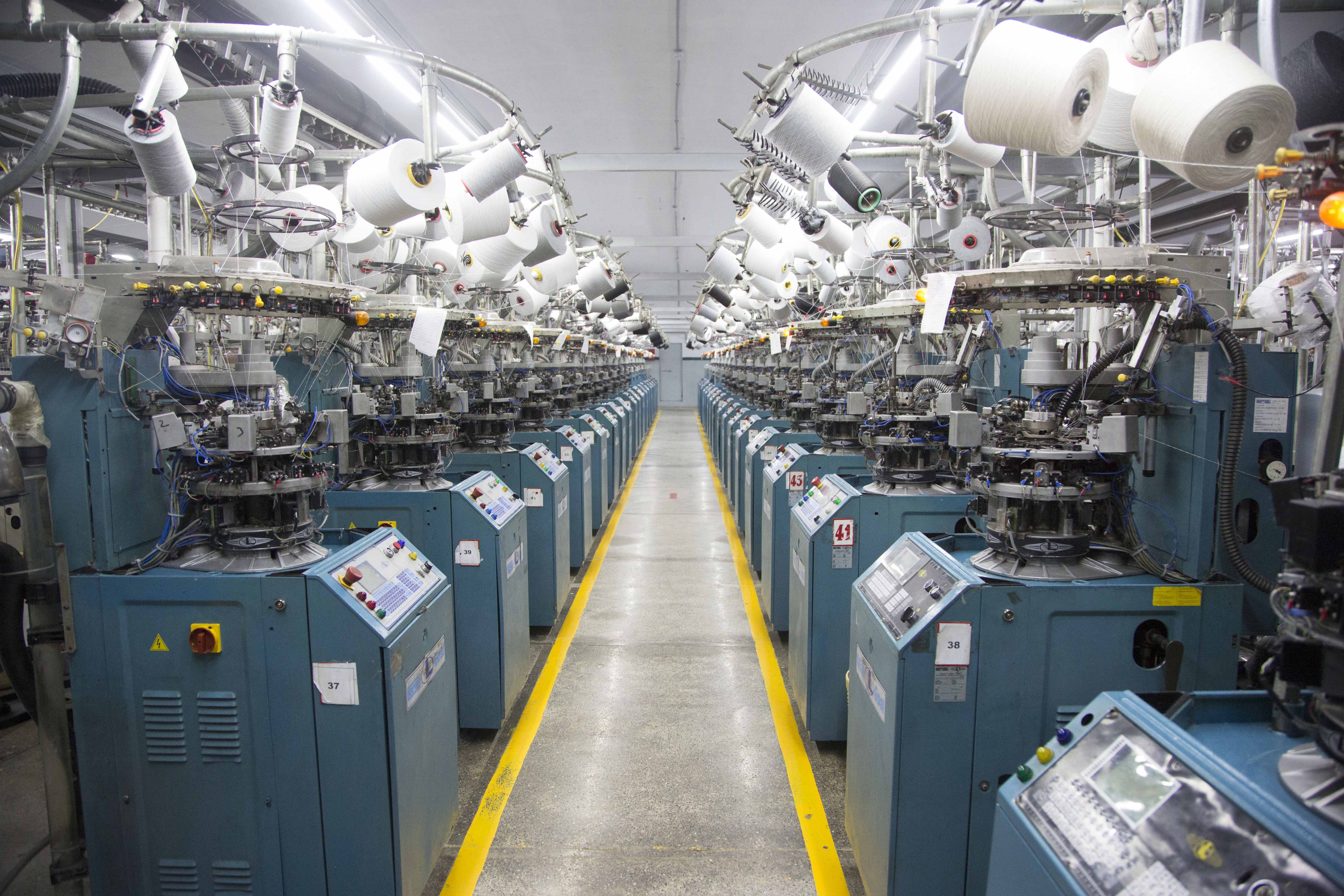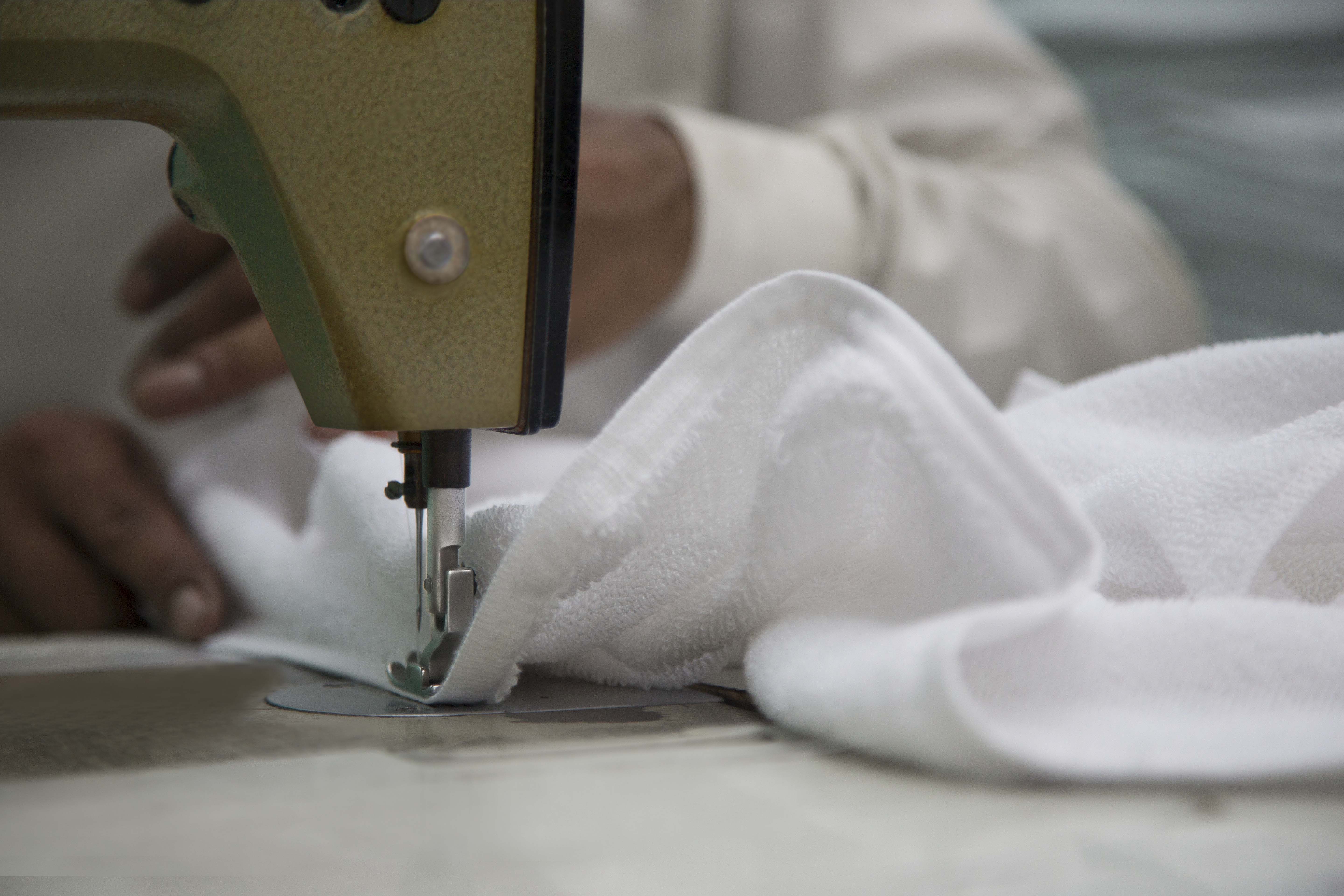 Stitching
Established in 1980, IHSAN Apparel has achieved its goal of becoming a truly vertically integrated manufacturing facility. From cotton to finished garment, IHSAN Apparel is the complete solution for all your garment needs. We produce everything from fiber to the most elaborate hand crafted fashion garments in denim, stretch and flats. In addition to quality fabrics and apparel, we provide customers a perfect service package. Conveniently situated on the outskirts of Lahore, IHSAN Group's production facilities are situated on 60 acres of land containing more than one hundred thousand square feet of constructed space. As part of our social responsibility we believe in enacting those polices which work towards the benefit of our employees and towards the betterment of the environment.
Dying
In Ihsan Cotton Products, we constantly endeavor to create new colors from the soft whiteness of the morning hues and subtle shades of pastel sky, to the rich vibrancy of the flame of the forest and deepest blends of the midnight blues. Technically, we are capable of pigment, reactive, Vat, of international standards on our continuous open width dyeing thromosol range. DATA color systems support color batch preparations. Shade variance kept under control using Spectro Photo Meters. 
Our most professional technical team select very carefully the most suitable dyestuffs, continuous automatic monitoring of all process parameters and regular instrumental color measurement. We always give guarantee that our products achieve and maintain the highest quality standards.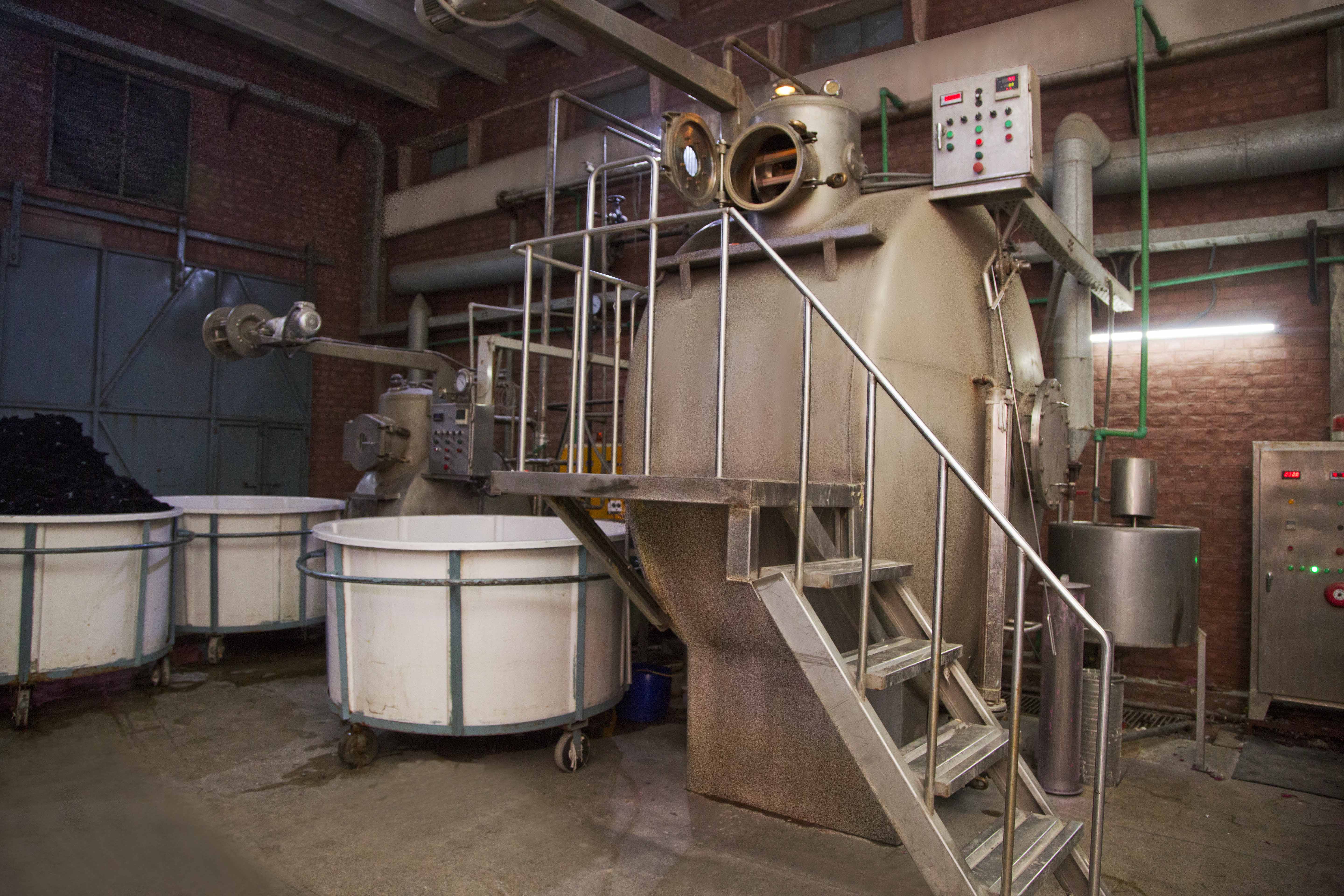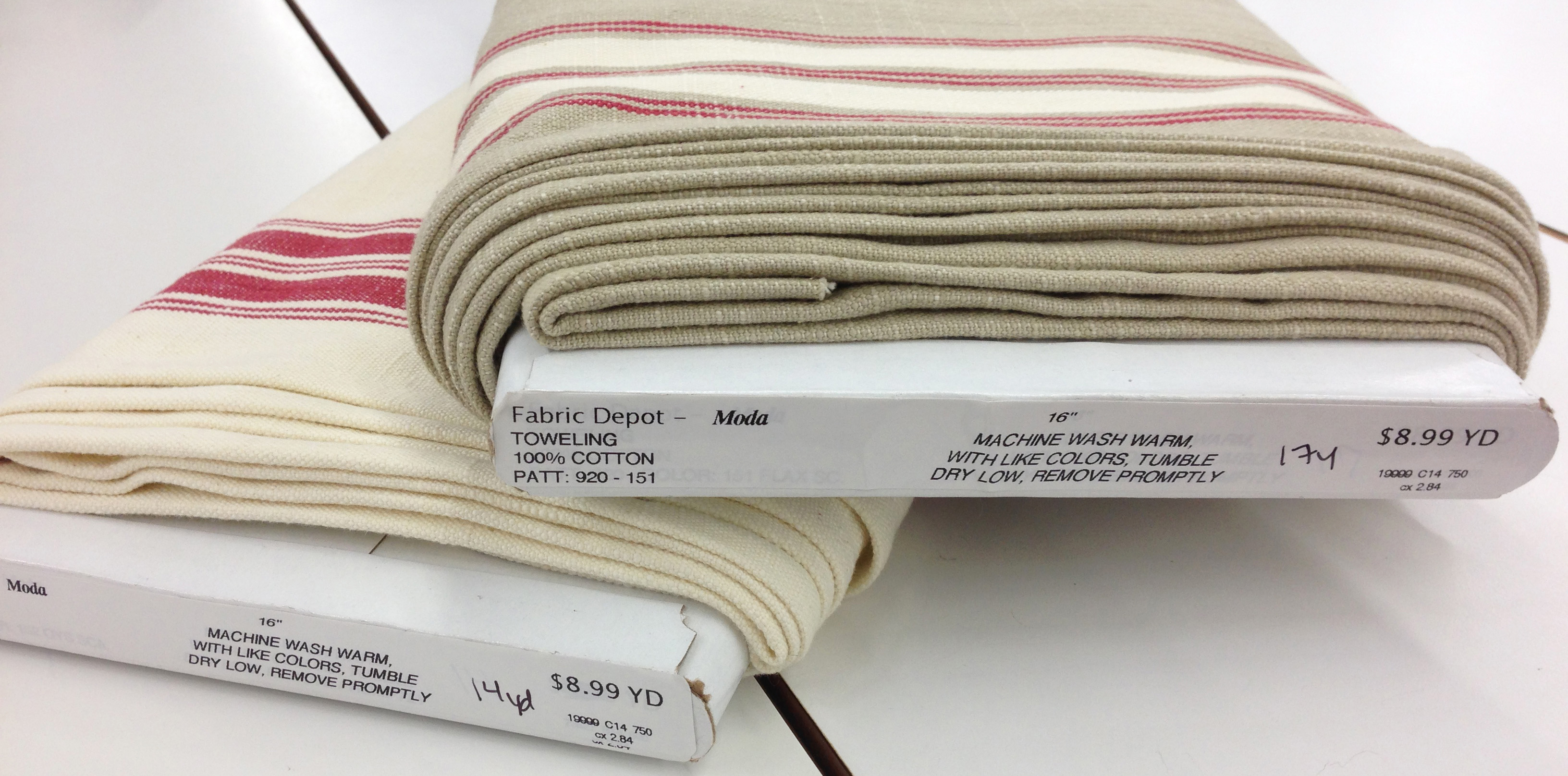 Finishing
With a team of almost of about 2000 employees IHSAN makes sure  all the products leaving the premises is of absolutely of high quality and upto our clients standard. All our Production Depts. including Spinning, Dyeing , knitting , weaving have separate  committed Quality Control and packing depts. Being in the business since almost for about 5 decades we sustain  respect among high quality manufactures